About Us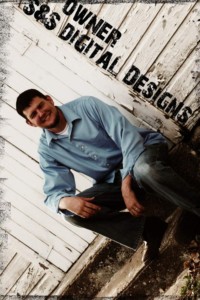 S&S Digital Designs is located in Phillipsburg, Kansas and for the last five years we have been providing quality websites and custom posters to our customers.  We strive to exceed our customers expectations and continue to educate ourselves in the latest features and design trends.  We are happy to work with our customers to guarantee that we are providing them the product that they anticipate on receiving from S&S Digital Designs.  It is always an enjoyable moment to see our customers with a smile when we give them the final product.
The owner and how it started
Steven Seems,that would be me, founded the business over five years when I returned to my hometown of Phillipsburg, Kansas. I instantly saw the need for the development of quality websites for the small businesses in this town of 2,800 people.  I had and still have a goal of updating a number of the local businesses websites to give them something that is appealing to the people outside of this area.  While developing these websites other businesses outside of Phillipsburg started contacting me requesting new websites.  From there things started taking off and here it is 2012 and the business continues to grow. Now we not only offer websites but also custom posters and other graphic design services.